Antique diamond jewellery is an investment into history with… a future
Diamonds, pearls, citrines, amethysts, spinels, garnets – precious gems, platinum and high karat gold – this is the quintessential LaMuse jewellery.
Please enquire with us to find your dream piece of vintage jewellery
We specialise in custom sourcing of jewellery i.e. engagement rings and wedding bands
Our jewellers create in-house, prestigious designs inspired by client's ideas
We offer professional valuation of jewellery and precious stones
We are happy to sell your jewellery for you, both vintage and contemporary
We buy diamonds in old and modern cuts, coloured precious stones as well as precious metals and watches
Welcome to our Gallery,
We wish you magical moments in the world of diamond treasures, lockets from Romanov Russia, Ceylon sapphires, platinum Art Deco watches, Columbian emeralds of Elizabeth Taylor, rubies red like wine.
"My desire is to make you fall in love with antique and vintage jewellery. It is a boutique alternative to the contemporary mass market offer. Created by the hand of old school goldsmithing and artisan talent – antique and custom made jewellery – have their own, unique character. Their charm and value are timeless, extravagantly matching your fashion inspirations. One of a kind estate jewellery is for those who like to stand apart and have their own, personal style."
Justyna Pinfold
Certified Diamond Grader HRD, SRJ*
*Polish Jewellery Valuers Association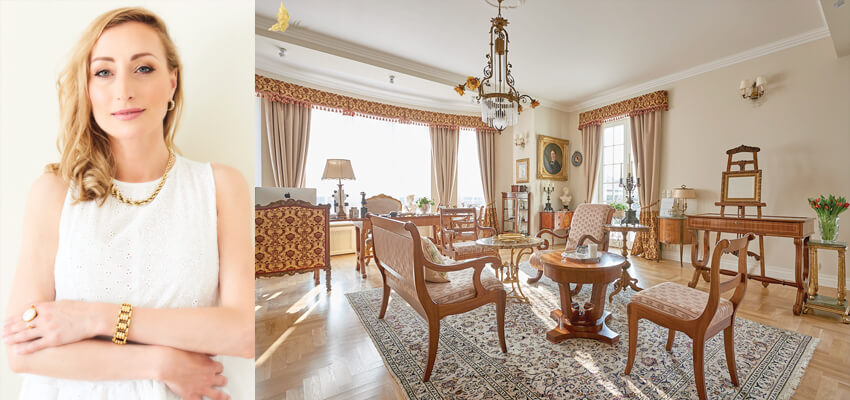 "I am really happy. The earrings are precisely like on the images and in the description"
Iwona from Warsaw
"Amazing bracelet, I will rarely part with it."
Natalie from Norway
"My wife was very happy with the ring. Very good contact with the Gallery. I definitely recommend."
Camil from Madrid
"My brooch arrived very soon after payment. I will surely return to LaMuse for another treasure:)"
Agnieszka from Radomkso
LATEST FINDS